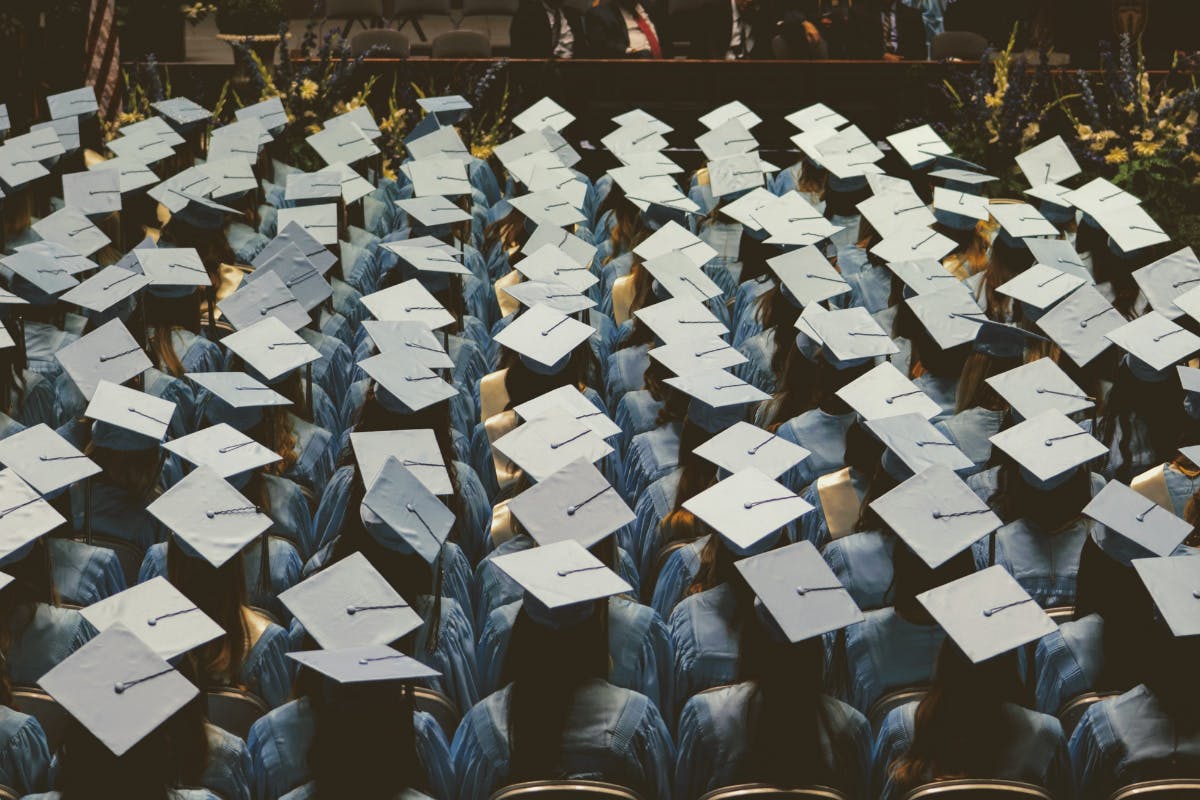 Can a student get a mortgage?
Last Updated
14 June 2023
Don't want to spend your university years in a neglected bedsit? Check out our guide to on how to get a mortgage as a student
Student digs have earned themselves a notorious reputation. Damp flats, cramped house shares, and lingering décor from times gone by are just some of the images that spring to mind when you think about student accommodation. 
They don't come cheap either. Popular student cities like London, Manchester, Birmingham and Leeds are seeing soaring demand for accommodation pushing rents up higher.
But what if you didn't need to spend your university years in a neglected bedsit handing over most of your student loan to a landlord? You could become a homeowner or even a landlord yourself.
Keep reading to find out how to get a mortgage as a student.
Can a student get a mortgage?
Yes, you can get a mortgage as a student. The two routes to getting a mortgage while at uni, both of which involve having your parents or guardian join you on the mortgage as a guarantor to boost your affordability.
Mainstream mortgage
As long as you have no plans to rent out the property, you can apply for a standard residential home loan with any lender that offers what's known as a joint borrower, sole proprietor mortgage. Or as we call it at Tembo, an Income Boost.
That means your Mum and Dad will join the mortgage application as joint borrowers with you, but they won't be added to your property deeds, so you remain the sole owner. With their incomes added to yours, you can increase what you can borrow for a mortgage
When family members are added to the mortgage it means the student and family are individually and jointly responsible for making the monthly repayments and for repaying the mortgage in full. So if you cannot make the mortgage repayments, your loved ones will be legally required to step in.
It's also worth knowing that you'll need a deposit of at least 5% (depending on the lender) and you must be aged 18 or over. You'll also need to pass the lenders affordability checks to be approved for the mortgage, as will your parents. This is to ensure you can afford the loan, even if interest rates were to rise. Any money you make from part-time jobs may be accepted, along with student maintenance. 
See what you could afford with an Income Boost
Create a free Tembo plan with your parents to see if you're eligible for an Income Boost, and how much you could afford with their support.
Get started
Student mortgage
By using a student mortgage, also known as a buy-for-uni mortgage, you can rent out the spare rooms in your house to put towards the monthly repayment as long as you live there too.
Student mortgages are only offered by a handful of small building societies, including Vernon Building Society and Bath Building Society. 
You can borrow up to 100% of the purchase price which means you don't always need to put down a deposit. 
If you need to borrow more than 80%, your family members must provide either a cash deposit equal to the amount being lent above 80% or they must allow the lender to put a legal charge on their property for a fixed sum. This differs in value depending on which lender you choose.
A legal charge is like a mortgage in that it means that the lender can force you to sell your property so that they can take back what you owe them. 
Example: You want to buy a property for £200,000. You don't have any deposit, but your parents have savings. Your parents must deposit cash equal to 20% of the purchase price. They hand over £40,000 to the building society to be kept in a savings account.
If your parents don't have spare savings, they agree to a legal charge on their own home for a fixed sum of at least £40,000. Some building societies ask for more.
Restrictions apply to the type of property you can buy, for example flats are often not allowed and houses cannot have more than four bedrooms and three tenants.
You must live in the house, be in higher education and have at least one more year left on your course. Some lenders insist that the house is close to the university and you'll need excellent credit history.
When do my parents get their money back?
If you use a student mortgage, your parents' money is held in an interest-bearing savings account by the building society. It cannot be withdrawn until either the value of the mortgage falls below 80% of the purchase price or the mortgage is paid back when the property is sold or converted to a standard residential or buy-to-let deal once you've graduated. The same principles apply if your parents have chosen to secure a legal charge on their property.
With an Income Boost, no cash changes hands, but your parents will remain on the mortgage (and therefore liable to support repayments) until it's affordable on your salary alone, for example when you start earning after university.
Does my student loan count as income?
Lenders offering student mortgages may accept some or all of your student loan as income to support the mortgage application. 
If you choose to use a standard mortgage, rather than a buy-for-uni deal, the lender may factor your future student loan repayments into its affordability assessment which could lower the amount you could borrow.
Will student loans affect me buying a house?
Yes, your student loan repayments will impact your ability to buy a house. Your student loan repayments are automatically deducted from your wages, which means your monthly take home pay will be less. This could impact your affordability as you have less coming in each month - mortgage lenders need to ensure you can afford the mortgage repayments on your current income once all your expenses have been considered before approving you for a mortgage.
Why become a student homeowner?
You'll get on the property ladder sooner than your peers. Buying sooner rather than later means you can start to benefit from house price growth sooner, as well as building up equity in your own home each month.
Instead of paying rent to your landlord, you're investing in your own property instead.
Benefit from a higher quality of accommodation that you can decorate and furnish yourself.
You'll get the first-time buyer stamp duty relief because your parents will not jointly own the property with you.
Risks of student homeownership
If you take out a 100% mortgage you are at risk of winding up in negative equity if house prices fall. Negative equity means the balance of your mortgage is more than the value of your home. 
Your guarantor's home or savings are at risk if the mortgage payments are not made on time.
If you're relying on rent from letting out your rooms, you'll have to find extra money when the rooms are empty, for example, during summer holidays.
Buy-for-uni mortgages have more expensive interest rates because the lender is taking on a bigger risk by offering a 100% mortgage. 
Can I buy a house for my child?
Yes, it is possible for parents to buy a house for their child using a standard mortgage. This can work out cheaper than paying rent each month on their behalf. However, buying a second home usually comes with more expensive tax implications. For example, parents will have to pay an additional 3% stamp duty on top of the standard rate if they already own a home.
The property can be transferred into the child's name in the future when they can afford to support the mortgage. But you may be liable for Capital Gains Tax (CGT) so it's wise to take tax advice first.
If you sell the property because your child does not want to live in the area after graduation, you might also incur a CGT tax bill.
You can set up an informal agreement with your child for them to pay you rent, which would help ease the cost burden to you. However, a mortgage lender is not likely to allow you to rely on this income. You're hardly likely to turf them out if they don't pay on time!
If you are wanting to help your child get on the ladder, there are ways parents can help their children buy without buying them a house. To see how you could help your child get on the ladder, create a free Tembo plan together today. It takes 10 minutes to complete, and there's no credit check involved. At the end, you'll get a personalised mortgage recommendation of all the ways you could help boost your child's mortgage affordability.
Looking for a student mortgage? We can help!
Create a free Tembo plan today on our homebuyer platform to discover all the ways you could get on the ladder sooner, even as a student, You can then book a free, no-obligation call with one of our award-winning team to chat through your options.
Get started