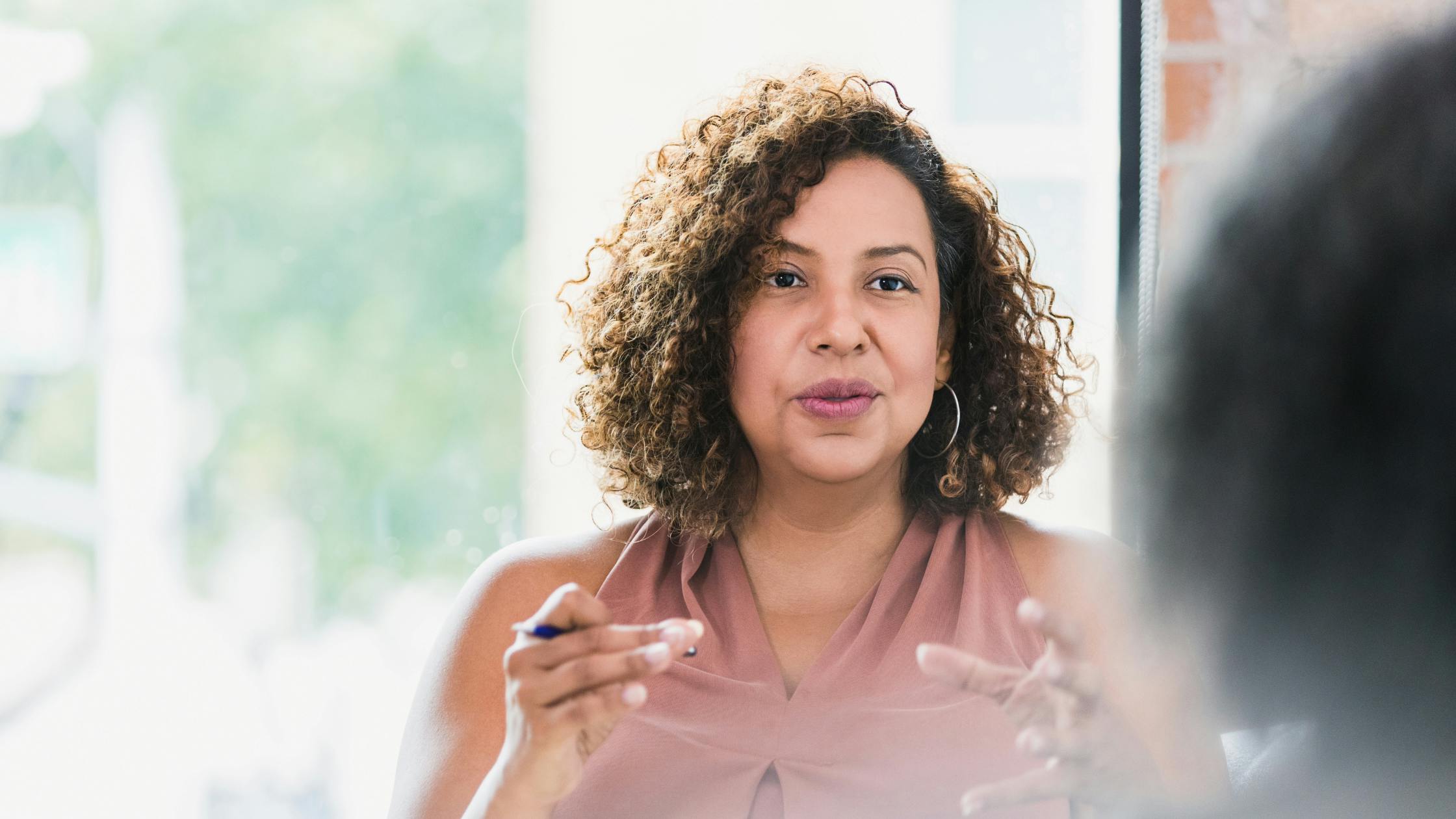 Do I need a financial advisor?
Last Updated
29 September 2023
If you'd like to open an investment account, take out a life insurance policy, or remortgage your home to release equity, it can be hard to make a decision. With so much choice available and plenty of conflicting information online, you might be tempted to get financial advice. But do you need a financial advisor? 
How can a financial advisor help me?
A financial advisor can help you make smarter financial decisions based on your individual circumstances, rather than following basic and unpersonalised advice that can be found online. A financial advisor (also known as a financial planner) can usually help with the following:
Savings
Investments
Pensions
Insurance
Estate planning
Tax planning
Retirement planning
Managing your finances as a couple or family
When you might need a financial advisor:
There are a number of financial decisions you can make alone, but you should probably contact a financial adviser if any of the following applies:
You need help making a big financial decision
You want to manage your estate but a straightforward will is unsuitable
You're struggling to overcome complex financial issues and you'd like help finding the right solution
You have a large amount of money and you'd like to make the most of it
You'd like help managing a high income effectively
You're thinking of making a big investment after being approached by a salesperson online, over the phone or on social media
You might like: How to reduce inheritance tax liability
Do I need a financial advisor if I dont have much money?
If you don't have much money, you may not need a financial advisor to make some financial decisions. If you'd like to open a savings account, cash ISA or fixed rate savings bonds, for example, you could compare different options online and choose one yourself. It can take just a matter of minutes to open some of these accounts and they can often be managed online. 
Since your money will be kept in cash, there isn't much risk involved. If you want to reduce the impact of inflation, look for accounts offering interest rates of 3, 4 or 5% and above. 
You may feel comfortable investing by yourself too. Let's say you want to start investing £50 a month in a stocks and shares ISA. Again, you could compare S&S ISAs online, familiarise yourself with the fees, and open an account yourself. 
If you're planning to invest a large amount of money or you already have an investment portfolio that you've built up over a number of years, it can be wise to seek financial advice before choosing a platform. 
You might like: Top 10 Lifetime ISA Providers In The UK
Top Tip
If you decide to invest without seeking financial advice first, it's a good idea to save a 3-6 month emergency fund before you start investing. Don't invest money you can't afford to lose as there's no guarantee you'll get back what you put in. Instead, try to see investing as something you do for the long term, rather than the short term.
Is it okay not to have a financial advisor?
It is okay to make most financial decisions without a financial advisor. But if you're thinking of managing your finances alone, ask yourself these questions first:
Can you afford to lose money? 
Do you understand the financial products you're thinking of using? 
Do you have the time to do research?
Are you able to review your finances regularly to ensure your decisions are still working for you?
If your answer to any of the above questions is no, you might benefit from speaking to a financial advisor. Before you hire an advisor, ask yourself one more question: Are you eligible for free advice?
If you're struggling with debt or adverse credit, there are a number of free services available. These include MoneyHelper and Citizens Advice. 
Need help making a big pension decision? Try Pension Wise, a free service backed by the government.
Finally, some financial advisors do pro-bono work. This means they offer free no-obligation consultations to people needing help with their finances. 
Read more: How to choose a financial advisor
Can you make changes to your pension without financial advice? 
Yes, you can usually make changes to your pension or start a new one without seeking financial advice first. An exception to this is if you're trading in a defined benefit scheme. This kind of pension transfer involves trading a defined benefit (final salary) workplace pension for a 'defined contribution' pension or money purchase pension.
We strongly recommend getting advice first before doing this. If the pension you wish to transfer has a transfer value of £30,000 or more, you're legally required to get financial advice before taking any action.
Can you take out an insurance policy without a financial advisor?
Yes, it is possible to take out a protection policy without a financial advisor, but some of the best deals are only available to those who apply through a mortgage broker like Tembo or protection specialist.
If you'd like to take out life insurance, critical illness cover, income protection or mortgage protection insurance, we can help with this.
Can you get a mortgage without a financial advisor?
Yes, you can get a mortgage without a financial advisor, by going direct to a lender of your choice. It's often a good idea to use a trusted mortgage broker like Tembo, though as they can help you assess a range of products from a variety of different lenders. With the help of our award-winning team, you can discover all the ways to boost your buying budget or access better interest rates and terms.
We can also help you overcome common home buying obstacles. So if you're worried that your low deposit, self-employed income or single status could affect your homeownership dreams, let us put your mind at ease.
Choose an advisor from our trusted partners
If you'd like help finding a financial advisor, talk to Tembo. We can refer you to one of our panel of leading financial advisors, depending on what your needs are.
Is it worth having a financial advisor?
A financial advisor is definitely worth it if you're looking to make a big financial decision that has the potential to change your life. It can also be worthwhile if you have a lot of money and you want to protect or grow it. 
Even if you don't have a lot of money, it can still be worth speaking to a financial advisor. If you're thinking of investing money that you can't afford to lose, for example, an advisor can help you make the right decision and avoid anything that could impact your financial stability.
A financial advisor can:
Give you access to a wider choice of products and investments
Help you make better financial decisions
Help you avoid decisions that could negatively impact your financial stability
Identify your risk tolerance and invest your money appropriately
Help you meet short, medium and long term goals
Give you bespoke advice based on your financial situation and goals, rather than offering standard money 'tips' that could apply to anyone
Use a leading financial advisor
If you're looking for a financial advisor, we can help. We can refer you to one of the leading financial advisors we work with. Simply get in touch to get started.