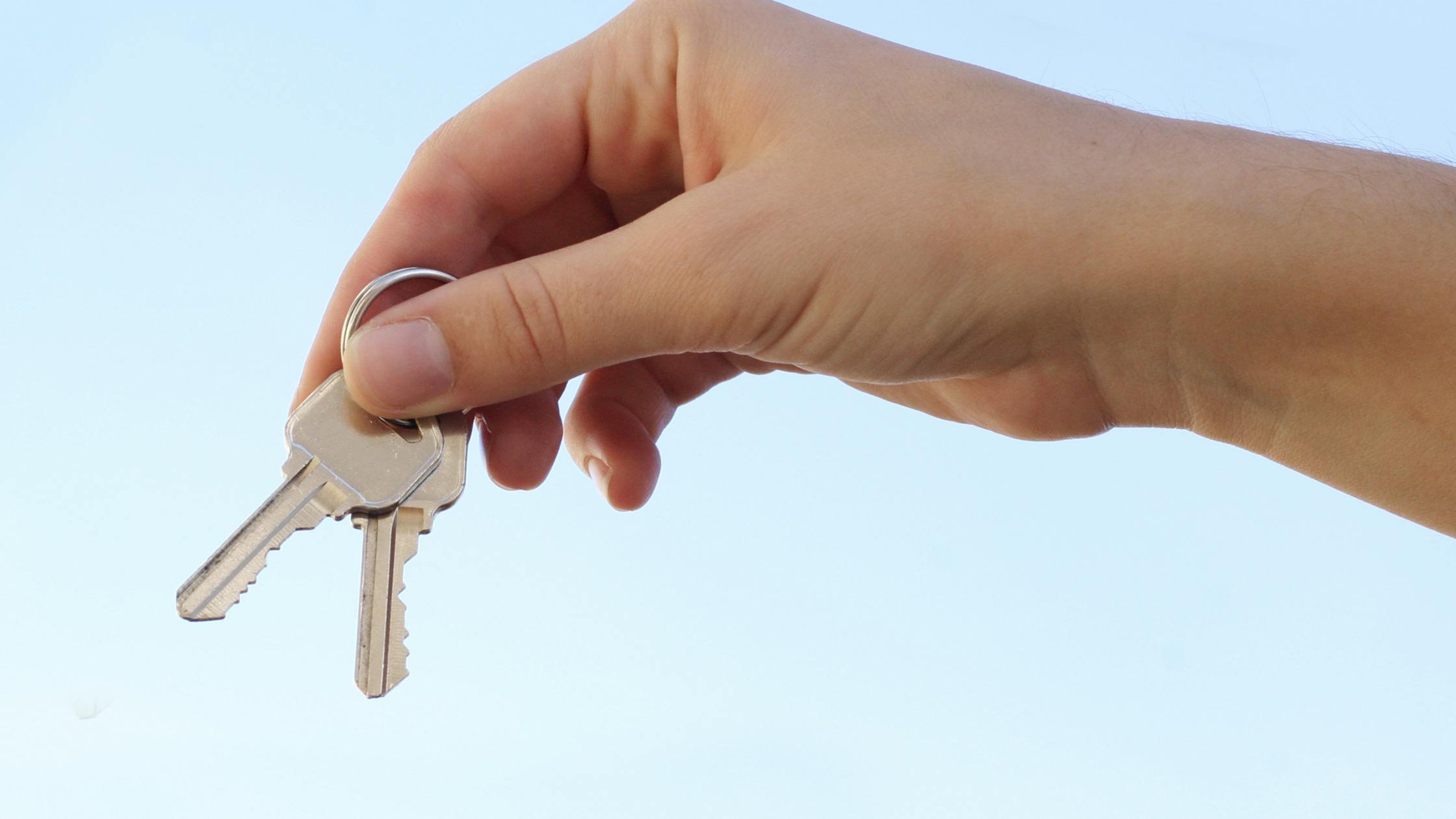 What is a 100% mortgage?
Last Updated
16 October 2023
What is a 100% mortgage?
A 100% mortgage is a type of loan that lets you buy a house without a deposit saved up. Instead of saving a deposit of 5, 10 or 20% of the property's value, you'll take out a loan big enough to cover the house purchase in full. This type of mortgage can be particularly useful for those currently renting and have little leftover after paying their rent, bills and other living expenses.
How do 100% mortgages work?
100% mortgages work by a mortgage lender offering you enough money as a loan to cover the entire purchase price of a property. With a standard mortgage, you would put down a 'down payment' for the property, which is what your deposit is used for. Typically, you would put down somewhere between 5-20% of the full property price down as a downpayment, then borrow the rest as a mortgage. With 100% mortgages, you don't need to put down any money to purchase the property, as the mortgage loan covers the full cost.
Are 100% mortgages coming back?
Technically, 100% mortgages never went away, but over the last 15 years they've been harder to access than they were in the past because 100% mortgages used to be much more common than they are today. That all changed during the financial crisis of 2008. With so many homeowners defaulting on their mortgages, the Financial Conduct Authority introduced a series of affordability rules to ensure borrowers could keep up with their mortgage payments. This forced lenders to tighten their criteria and withdraw thousands of 100% (and 125%) mortgage deals from the market. Today, most 100% mortgages on the market are only available to borrowers with a guarantor or family member willing to use their savings or property as a security. 
Skipton Building Society recently hit the headlines for introducing a 100% mortgage unlike anything we've seen since 2008. Named the 'Track Record Mortgage', Skipton's deal is designed to help renters buy their first home without a deposit or guarantor. 
Instead of securing your loan with a family member's savings, income or property, Skipton will use your rent payment history to determine how affordable the mortgage is. However, this can mean you will be offered a smaller loan than what you could get with a standard mortgage, because the loan size is determined by your average rental payments over the last 6 months instead of your household salary.
Can I get a 100% mortgage?
You may be able to get a 100% mortgage, but it can be harder to qualify for one than it is to get a standard mortgage, due to stricter lending criteria. Plus, it is often better to try put down as big a deposit as possible. Not only will this mean you have to borrow less from a lender, you may also be able to access lower mortgage interest rates with a bigger deposit. This will make your repayments cheaper, keeping your monthly costs lower.
If you need a no deposit mortgage, it's a good idea to talk to a mortgage broker before submitting an application. This is where we come in! 
See all the ways you could get on the ladder - for free!
When you create a free Tembo plan, we'll compare your eligibility to thousands of mortgage deals from across the market, including 100% mortgages. At the end, you'll get a personalised recommendation of the best ways for you to get on the ladder. Create your free plan today to get started, or have a play around with our Mortgage Calculator.
If you'd like to buy a home but you're struggling to save a deposit, a 100% mortgage could be the difference between spending all your money on rent vs finally getting on the property ladder. But are they right for you? To help you decide, we've outlined the advantages and disadvantages of 100% mortgages.
Advantages of 100% mortgages
1. Get on the ladder sooner
The main advantage of a 100% mortgage is that you'll need less cash upfront to buy a home. Instead of spending several years trying to save a deposit while renting, you can get on the property ladder sooner rather than later. You also might avoid getting priced out of the market if property prices rise.
Something to keep in mind is that although you won't need a deposit, you'll need to budget for mortgage fees, solicitor fees, surveys and moving costs. In some cases, you might also have to pay stamp duty, though most first-time buyers won't have to pay it. Check out our Stamp Duty Calculator to work out how much you'll pay. 
2. You can begin building equity in your home
If you're struggling to save a deposit, a 100% mortgage lets you start building your own property equity in a home you own — instead of helping your landlord build equity in theirs. This means that although you don't put down a downpayment, you will over time own more of the property. Plus, as your equity grows, you increase your chances of remortgaging to a better deal in future.
Disadvantages of 100% mortgages
As with anything in life, 100% mortgages have their disadvantages too. Here are a couple of things to keep in mind before applying for this type of mortgage.
1. More expensive than standard mortgages
100% mortgages tend to be more expensive than standard mortgages, since the best interest rates are usually reserved for applicants with higher deposits. Even if you're only able to save a deposit of 10%, this will give you access to better deals and could save you thousands of pounds in interest over the course of your mortgage. 
2. Higher risk of negative equity
When you buy a home with no deposit, you're at a higher risk of falling into 'negative equity' if house prices drop. This happens when your property is worth less than the amount you owe the lender. This could mean you will need to find another source of money to pay the lender back, or stay in the property for longer to wait until property prices rise again.
Let's imagine you use a 100% mortgage to buy a house today for £300,000. In two years' time you decide to move house. There's just one problem… House prices have fallen and your home's value has dropped by 10% to £270,000. 
Your mortgage statements show that over the course of the two years in the property, you've paid £5,353 in capital*. This means you owe the lender £294,647 — over £24,000 more than you'd get from selling the property. To sell, you'll need to make up the shortfall yourself. 
Thankfully, property prices tend to recover over time. By staying in the property for longer, you can often ride out these fluctuations and get out of negative equity. And, if you want to remortgage to a more affordable deal, a mortgage broker like Tembo can help.
*This example assumes the £300,000 mortgage was taken out at an interest rate of 6% over the course of 35 years.
What are the alternatives to a 100% mortgage?
If you're not sure if a 100% mortgage is right for you, don't give up hope of buying your dream home just yet. We have a number of tricks up our sleeves to help first-time buyers get on the property ladder without a hefty deposit. Here are a few 100% mortgage alternatives worth considering, whether you've got family help or not. To see which of the below schemes you could be eligible for, create a free Tembo plan today.
No family support needed
Blue Light or Key Worker Mortgages 
If you're a firefighter, doctor, nurse or teacher, you could borrow up to 6.5x your income with the help of a Blue Light Mortgage. You won't need family support but you will need a deposit of at least 5%.
5.5x Income Mortgage
Another option for those who can save a 5% deposit is a 5.5x Income Mortgage. As a general rule of thumb, most lenders will offer mortgages of around 4.5x an applicant's income. With a 5.5x Income Mortgage, it's easier to buy a home you really want by allowing you to borrow up to 5.5x your income. A professional mortgage works in a similar way, offering higher income multiples to those in stable and secure work. 
Deposit Unlock 
If you can save a 5% deposit, you may be eligible for a 95% mortgage on a new build property with the Deposit Unlock scheme. Both first-time buyers and home movers are eligible for the scheme, but you must have 12 months of employment history and cannot be self-employed. 
Dynamic Ownership
Dynamic Ownership lets you buy a house with up to 5 siblings or friends by combining your individual deposits and contributing to the mortgage together. Your individual contributions will be tracked, letting you build your own equity stake in the property. When you sell, the amount you get back will reflect what you put in.
Armed Forces Help to Buy
Did you know that if you're in the Armed Forces, you may be eligible for an interest-free loan which you could use as your deposit? The Armed Forces Help to Buy scheme lets you borrow up to 50% of your salary up to a maximum of £25,000. And you can use it to buy any type of home you like, whether you've got your eyes on a new build or an older property filled with character. 
Help from a loved one required
Deposit Boost
A Deposit Boost lets you boost your deposit with the help of a home owning friend or relative. They'll use a small mortgage to release equity from their property, then you can use the funds to top up your own savings or make up your entire deposit.  
Deposit Loan
A Deposit Loan is similar to a Deposit Boost, except your family member will lend you a deposit rather than gifting you one. This can either be as an equity loan, where they will own a percentage of your property, or as an interest-free loan that is repaid when the property is sold.
Savings as Security
A Savings as Security mortgage lets you buy a home of your own with the help of a family member's savings. Your helper will put 10% of your property's value in a savings account held by your mortgage lender. If you keep up with your mortgage payments, they'll be able to withdraw the money (plus interest) after a set period of time. Plus, because your loved one has put down 10% of the property value, you don't need to put down a deposit yourself.
How to apply for a 100% mortgage
If you've found a lender that offers a 100% mortgage you want, you could approach them directly and submit an application. However, the risk with this approach is that you may end up missing out on a much better deal elsewhere, or could end up being rejected by the lender if you don't meet their affordability or eligibility criteria. 
Unsure whether 100% mortgages are right for you?
Let us help. Create a free Tembo plan today and we'll generate a personalised mortgage recommendation of all the ways you could get on the ladder, with or without a deposit.
Create my plan