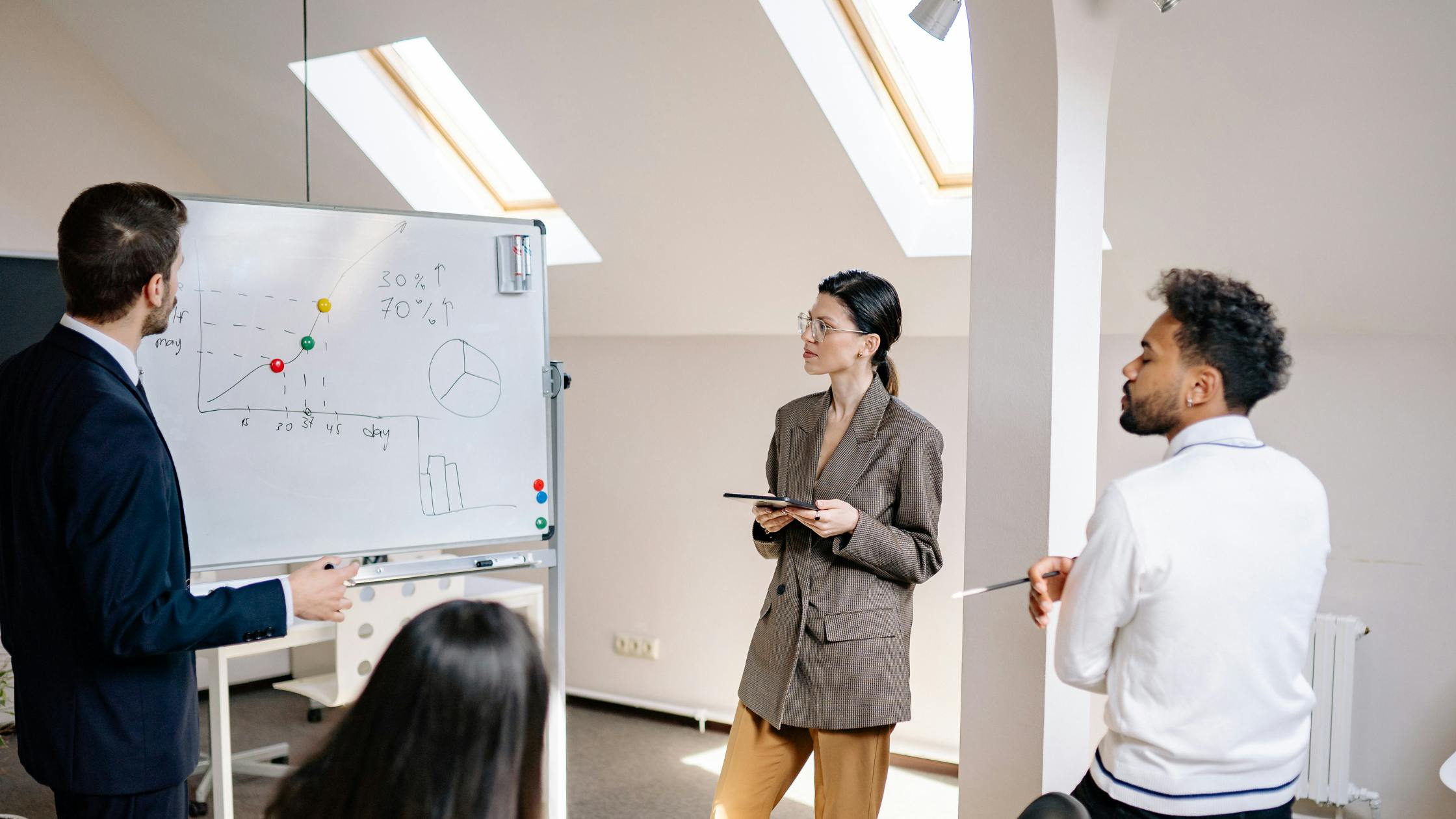 What is a professional mortgage?
Last Updated
27 July 2023
If you work in the NHS, public service, finance industry or legal profession, you may be eligible for a bigger mortgage — all thanks to professional mortgages. 
But what is a professional mortgage, who qualifies for one and what are the benefits?
What is a professional mortgage?
A professional mortgage is a type of mortgage deal that certain lenders offer to professionals and key workers in stable and secure lines of work. If you're eligible, a professional mortgage can give you access to a larger mortgage loan, boosting your total buying budget. 
Let's explore this type of loan in more detail by comparing standard mortgages to professional mortgages.
Standard mortgages
When you apply for a standard residential mortgage, the lender will usually carry out a series of checks to determine how much you can afford to borrow. As a general rule, most lenders come to their decision by multiplying your total income by 4 to 4.5, providing all their other criteria are met. 
However, each lender will have its own method to work out your affordability, looking at everything from your income to your expenses and your credit rating to your career stability. 
So if you earn £35,000 a year and you're planning to buy a house on your own, it would be reasonable to expect mortgage offers of around £140,000 to £157,500. Add your deposit to this figure to get a better idea of your total budget. But you may be offered a lower mortgage if you've had problems with credit in the past or if you're self-employed, for example. 
Professional mortgages
If you're a doctor, accountant, teacher or you work in another role that lenders consider 'professional', you may be eligible to borrow between 5-6 times your income. This is because the lender views your job as more secure and stable, with a high likelihood of scheduled pay rises as you progress.
However, it is only the applicant with the professional role who can qualify for enhanced borrowing. So if you are buying with a partner, or friend who does not work in a professional field, they would only be able to borrow up to 4.5 times their income with a standard mortgage. 
This doesn't mean you can't buy a home together, though. Instead, lenders will multiply your income by 5-6, while multiplying your partner's income by the standard multiple of 4 to 4.5.  
If you're unable to afford a home in your area even with a professional mortgage, it's worth exploring some of the other affordability-boosting schemes on the market
An Income Boost or Dynamic Income Boost could be ideal if you have family members in a position to help you. Meanwhile, Dynamic Ownership and the Armed Forces Help to Buy scheme may be suitable if you don't have family support. 
See how much you could boost your budget with Tembo
To which budget-boosting schemes you're eligible for from across the market, create a free Tembo plan. You'll get a personalised recommendation of all the ways you could get on the ladder, plus indicative interest rates and repayments.
Create my Tembo plan
Who qualifies for a professional mortgage?
Exactly who qualifies for a professional mortgage varies from one mortgage lender to another, but here are some of the careers that lenders tend to favour:
NHS workers and medical professionals: 
Doctors
Nurses
Dentists
Pharmacists
Optometrists
Vets
Emergency and uniformed services
Police
Fire fighters
Military
Key workers
Teachers
Social workers
Foster carers
Civil servants
Others
Accountants
Solicitors
Surveyors
High earners
Unfortunately, having one of these jobs doesn't guarantee a larger mortgage. You'll also need:
A good credit score
To have qualified in the last 10 years
To be registered with the appropriate UK professional body
To work in a field related to your profession
If you'd like to get a professional mortgage, it's a good idea to speak to a mortgage broker rather than approaching lenders directly. They'll know which lenders are most likely to favour you and your career - and which to avoid. 
What are the benefits of a professional mortgage?
The biggest benefit of a professional mortgages is allowing you to borrow more for a mortgage, therefore increasing your buying budget (even if you're on a modest income or have a small deposit) 
As we mentioned earlier, you can usually borrow between 4 to 4.5 times your income when you take out a standard mortgage. 
With a professional mortgage, however, you may be able to borrow 5 times your income or more — even if you're on a low salary at the moment. If you're a junior doctor, for example, lenders will take future pay increases and job stability into account when determining your affordability. 
💼 Borrow more without putting down a bigger deposit
When it comes to standard mortgages, lenders are sometimes willing to offer larger loans to borrowers with larger deposits. If you're eligible for a professional mortgage, however, you may be able to purchase a pre-owned property with just a 5% deposit. However, you'll usually need more than this for a new build.  
Want to buy a new build with a 5% deposit, Deposit Unlock may be suitable.
💼 Boost your budget without help from family
Many first-time buyers struggle to buy a home without family help, due to rising house prices and wages not keeping up with inflation. If your family is unable to use their savings, income or property to help you get you on the ladder, a professional mortgage could bridge the gap between your savings and your dream home.
💼 Better interest rates and lower fees
Some mortgage lenders offer better interest rates to customers in professional careers. They might even reduce or remove their mortgage fees in an attempt to entice low risk borrowers.
💼 Mortgage flexibility
Most mortgage lenders let borrowers overpay their mortgage balance by 10% each year, no matter what their profession. Some lenders will offer more flexible overpayment terms to professional borrowers, allowing them to overpay up to 20% of their outstanding balance annually. By overpaying your mortgage, you can pay the debt off faster and reduce the amount of interest payable overall.  
Lenders are also more likely to approve mortgage payment holidays for professionals rather than non-professional borrowers. This should give you peace of mind that you'll be able to take a short break from your mortgage payments if you ever need one.
Find out if you're eligible for a professional mortgage today
Wondering if you're eligible for a professional mortgage? Create a free Tembo plan to get a personalised recommendation. It only takes 10 minutes to complete and there's no credit check involved. You can then book a free, no obligation call with one of our award winning team to discuss your options.
Get started