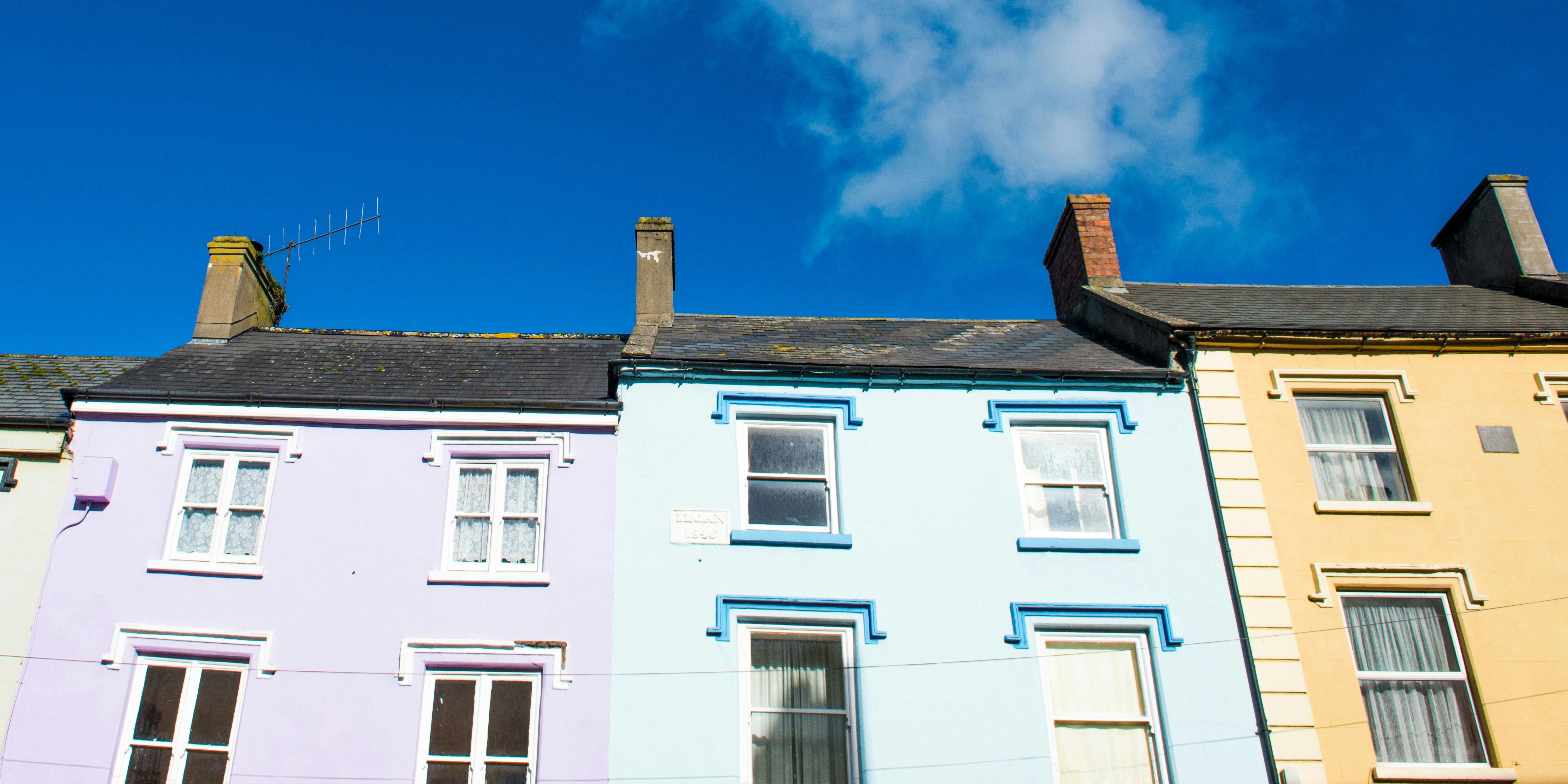 Help To Buy vs Shared Ownership: Which should I choose?
Last Updated
21 April 2023
Buying a home with a small deposit can often be a challenge, due to rising house prices and strict affordability criteria. Not only do banks often limit the amount a buyer can borrow to 4 to 5 times their income, they're often reluctant to offer large loan to value (LTV) mortgages. This is particularly true for first-time buyers on a modest income or those buying a new build. 
A number of schemes have been introduced over the years to try and tackle the problem, such as Help to Buy and Shared Ownership. What is the difference between Shared Ownership and Help to Buy? Which should you choose?
Unfortunately, Help to Buy is no longer available to new customers and the scheme ends completely in March 2023. So it looks like shared ownership is the clear cut winner for those who haven't already signed up for the Help to Buy scheme. 
But let's have a look at how the two compare and explore some alternatives.
What is the difference between shared ownership and help to buy?
Both shared ownership and Help to Buy are designed to help first-time buyers with a small deposit or modest income to get on the property ladder.
Help to Buy
The government launched the Help to Buy scheme in 2013 to help first-time buyers buy a home home with just a 5% deposit. It did this by boosting their savings with a government equity loan worth 20% of the property's price (or 40% in London). 
This made it easier for the buyer to get a mortgage because they only needed to borrow 75% of the property's value from a bank or building society. 
Help to Buy equity loans are interest-free for the first five years and must be paid off when the buyer either moves house or pays off their mortgage, whichever comes first. 
However, as we explained in the intro, Help to Buy is no longer available to new customers and will close completely in March this year. 
Shared ownership
Shared ownership lets people buy a portion of a property (usually between 25% and 75%) and rent the rest from a housing association or developer. The buyer takes out a mortgage on the portion that they own and makes monthly mortgage payments to the lender. They also pay rent each month on the portion that's owned by the other party. 
When you buy a shared ownership property, it's possible to buy more shares in your home over time. This is known as 'staircasing' and could see you owning the home in full in future.
What are the downsides of shared ownership?
Shared ownership can be a more affordable way to get on the property ladder, particularly in expensive parts of the UK such as London and the south east. If you're unable to afford a home in your area, shared ownership can be preferable to renting. But what are the downsides?
Maintenance charges  - Most shared ownership properties come with maintenance charges to cover the cost of looking after communal areas such as hallways, staircases and shared gardens. These charges can increase over time and you may be expected to pay for significant works such as roof maintenance or cladding replacement.
Buying more shares can be expensive - If you'd like to staircase your way to full ownership, there are more costs to consider than just the shares alone. You'll often have to pay for a surveyor to value the property, a solicitor to make changes to your existing lease, mortgage fees if you need to change lenders and even stamp duty, in some cases.
You may need permission for big changes - If you're buying a home because you want the freedom to make the place your own, shared ownership might not be right for you. You may need to ask the housing provider's permission before making any big alterations or structural changes to the home. In some cases, you might even need written permission to redecorate. 
Negative equity - New build properties tend to come with a premium, meaning they can quickly decrease in value once you've moved in and they're no longer brand new. The value usually increases again when the market grows, but you may find yourself in negative equity if you try to move within a few years. This is particularly true if you buy with a small deposit.
What are the downsides of Help to Buy?
The main downside of Help to Buy is that it's no longer available to new applicants. But if you're already in the process of buying a new build through the Help to Buy scheme, what downsides do you need to be aware of?
The amount you pay isn't fixed - When you take out an equity loan, the repayments are based on a percentage of the home's value at the time you want to repay. This means that your repayments can fluctuate based on changes in the housing market. If the property price goes up, you'd need to repay more than the government leant you.  
Equity loan interest rates can rise quickly - Once your 5-year interest-free period ends, you'll have to pay 1.75% interest in year six. This isn't that high compared to the interest offered on other loans, but it increases in line with CPI inflation plus 2% each year after that.
Discover all the alternatives to Help To Buy you're eligible for
Shared Ownership isn't the only alternative to the government's Help To Buy scheme. To find out what specialist schemes you could be eligible for, create a free Tembo plan today.
Create a plan
Which is better shared ownership or help to buy?
So which scheme is better? Help to Buy is only available for first-time buyers, but shared ownership is open to people who've owned a property in the past.
Help to Buy is new-build only, but most shared ownership properties are new builds too. 
Help to Buy leaves buyers at risk of big interest rate rises, but with shared ownership the buyer has to pay rent and a mortgage.
Since Help to Buy is no longer open to new applicants, most people will find that the decision has been made for them. If you've not already got a Help to Buy purchase underway, shared ownership is your only option of the two. 
You might also like: Rent vs buy: which is right for you?
Are there any other alternatives?
Now that we've compared shared ownership vs Help to Buy, you might be wondering if there are any alternative ways to get on the property ladder. 
Lifetime ISAs
A Lifetime ISA is a tax-free savings or investment account where your contributions are topped up with a 25% government bonus. You can use the money you save in your LISA towards your first home purchase, retirement or both.
You can open a Lifetime ISA with as little as £1 and deposit up to £4,000 into it each tax year. So you could get up to £1,000 a year off the government towards your deposit. 
You can use the money in your Lifetime ISA to purchase a shared ownership property or a regular home. Here's a rundown of the top 10 Lifetime ISA providers.
Family assisted mortgages
If you have financially comfortable parents who want to help you buy a home, a family assisted mortgage aka a guarantor mortgage could be for you. 
Instead of giving you cash to put towards your deposit, they'll be able to use their income, savings, or property to boost your borrowing potential.
There are a number of different ways to do this and the right option for you will depend on your circumstances. Take a look at our guide to guarantor mortgages to learn more.
Private equity loan
There are plenty of private equity loans to choose from, so don't worry if you've missed the boat on Help to Buy. Rather than buying a home with the help of a government loan, you'll use a private lender instead. 
If you're unsure which option is right for you, contact us today. We help first-time buyers across the UK to overcome common home buying obstacles such as a low deposit or modest salary. We can help if you're buying a house as a single person or a student trying to get a mortgage. 
Find out how you could boost your buying budget
Here at Tembo, we specialise on helping buyers discover their true buying budget. Create a free Tembo plan to get a personalised recommendation on the best ways you could increase your max borrowing..
Get started