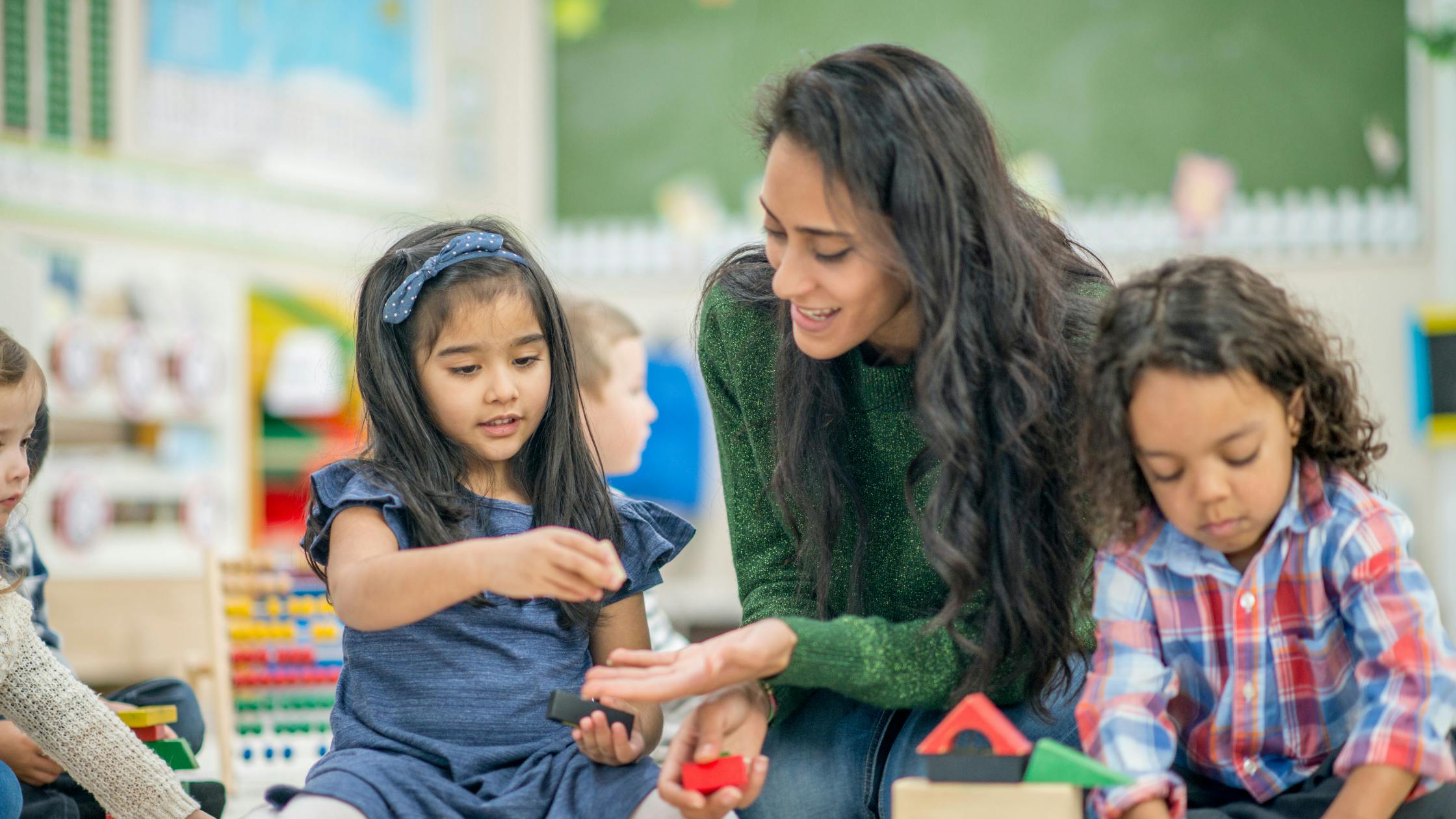 The essential guide to mortgages for teachers
Last Updated
21 June 2023
As a teacher, you probably experience a number of challenges from funding limitations to endless paperwork. The last thing you need is to face similar obstacles when it comes to buying your first home. 
If you'd like to buy a house or remortgage your home, we have good news for you! Teachers are often eligible for enhanced borrowing schemes which aren't open to those in other professions.
And, with the help of a mortgage broker like us, you can find the best buying scheme for you and overcome common financial obstacles that could impact your mortgage affordability. 
Do teachers get better mortgage rates?
Yes, teachers can sometimes get better mortgage rates than those in other professions. Because your job is highly skilled and considered stable, lenders can be more willing to consider your application. This in turn means you could qualify for better mortgage interest rates. 
You might also benefit from other advantages such as the ability to put down a smaller deposit, particularly if you apply for a mortgage scheme aimed towards teachers and other key workers (more on this below).
Do teachers get special mortgages?
Technically, teachers don't get special mortgages. There's no such thing as a 'teacher mortgage'. The mortgages you're eligible for are often offered to mortgage applicants from other professions too. There are however mortgage schemes aimed at professionals and key workers like teachers which offer benefits like enhanced borrowing or lower minimum deposit requirements.
The key difference between teachers and other applicants is that lenders will often consider your future income potential when assessing their affordability, rather than focusing solely on your current income. This can be particularly beneficial if you're at the start of your career or you have the potential to progress to a better paid position in future. 
Can teachers borrow more money than other mortgage applicants?
Yes, teachers can sometimes borrow more money than other mortgage applicants if you apply for a higher borrowing scheme. Lenders will still take into account a number of factors when deciding how much to lend you, however. This includes your income, financial responsibilities, deposit size, and credit history. 
As a general rule, most lenders are willing to lend an applicant around 4.5x their salary. It's sometimes possible to increase this multiplier with the help of a 5.5x income mortgage or a professional mortgage. We'll explain how these mortgages work in more detail later.
To learn more about mortgage affordability, take a look at our guide: what is mortgage affordability and how do I increase it?
Can supply teachers get a mortgage?
Yes, it is possible for supply teachers to get a mortgage, but you may face certain challenges if you're on a temporary or zero-hour contract. Some lenders will reject your application because they consider you 'high risk'. Luckily, there are lenders who may be willing to give you a mortgage as long as you meet their affordability criteria.
Going directly to a lender yourself can be risky, even if it's the lender you hold a current account or savings account with. If you get rejected by a lender after they've carried out a hard credit search, this will leave an imprint on your credit file which can be seen by other lenders. 
Too many hard searches in a short space of time can be seen as a red flag, meaning one rejection can turn into another and another. 
Thankfully, all this can be avoided by working with a mortgage broker (like us) who understands each lender and their criteria. We can point you in the direction of lenders who understand supply teachers' careers, while helping you avoid those who favour teachers in a full time role.
See what mortgage schemes you could apply for
Create a free Tembo plan today to find out not only how much you can borrow, but also what mortgage buying schemes you're eligible for.
Create my plan
Mortgages for teachers
As we touched on earlier, technically there's no such thing as a teacher mortgage. However, there are a number of mortgage products and first-time buyer schemes that are well suited to those who work in education, as well as schemes aimed at key workers. 
Here's just a snapshot of the mortgage options available to teachers. To see which of the below schemes you're eligible for, create a free Tembo plan.
Professional mortgage
As a teacher, you may be eligible for a Professional Mortgage. This scheme allows you to borrow up to 5.5 or even 6.5 times your income, boosting what you can borrow for a mortgage. Plus, the minimum deposit requirement is 5%, so if you only have a small amount saved up you could still use this scheme to enhance your borrowing and get on the ladder.
Lenders often feel more comfortable lending to applicants in 'professional' lines of work such as teachers, nurses, doctors, lawyers and accountants. 
To be eligible, you must:
Have qualified in the last 10 years
Be registered with the appropriate UK professional body and work in a field related to your profession
Have a good credit rating
Only qualifying professionals get enhanced borrowing
If you're buying with someone else and they don't have a job that lenders consider "professional", lenders will multiply your individual incomes by different figures, typically 4 to 4.5 times their salary.
5.5x Income Mortgage
Another way to get a bigger mortgage as a teacher is with a 5.5x Income Mortgage. This buying scheme allows you to borrow up to 5.5 times your income as a first time buyer. Best of all, you only need a 5% deposit!
To be eligible, you must:
Earn at least £37,000 if buying solo, or have a joint income of £55,000 or more if you're buying as a couple
Be willing to fix your mortgage for 5 or 10 years
Be permanently employed with 12 months of employment history
Have a good credit rating
Guarantor mortgage
If you have financially stable family members who'd like to help you get on the property ladder, we have plenty of tricks up our sleeves to help make it happen. There's no need for them to give you loads of cash either! 
An Income Boost, for example, is a type of guarantor mortgage that lets you increase your budget without an informal loan from the Bank of Mum and Dad. 
Instead, you'll add part of or all of a loved one's salary to your mortgage application, without adding them to the property itself. Not only does this give lenders more confidence to approve your application, it can help you boost your mortgage amount too. 
Let's imagine you earn £30,000 a year. If your lender uses an income multiplier of 4.5, you'll be looking at a total mortgage of £135,000. If your mum earns £45,000 and she's willing to help you, adding her income to your application could increase your loan amount to £337,500! 
An Income Boost is just one of many ways that your family can help you buy a house. If you're not sure if it's right for you, a Deposit Boost or Deposit Loan may be better. With a Deposit Boost, your family member will unlock money from their property to gift to you as part of or as your whole house deposit. With a larger deposit, you can afford more or access lower mortgage rates.
A Deposit Loan works by your loved one contributing to your house deposit, or supplying the cash for the entire down payment. This can either be as an equity loan, where they will own a percentage of your property, or as an interest-free loan that is repaid when the property is sold. 
There's also an option to use your helper's savings as a security if they do have cash savings. This involves your family member putting savings, normally equivalent to 10% of the property price, in a special account held by the lender. If you keep up with your mortgage payments, your family member will get their money back - plus interest - after a set period of time, usually between 3 to 5 years.
Shared ownership
Shared ownership, also known as part by part rent schemes, help you afford to buy in areas that are out of your price range or afford a larger property. Different schemes work in slightly different ways, but as a guide it works by purchasing a share of a property then paying rent on the rest to your shared ownership provider. Over time, you'll purchase more of the property until you have "staircased" up to full ownership. 
Shared ownership can be a more affordable alternative to buying a house the traditional way. Instead of saving 5% or 10% of the full property's value, you'll only need to save a percentage of the share that you buy. 
Plus, as some schemes allow you to purchase your share outright, a few of these schemes are also Sharia-compliant, making them a great alternative to islamic mortgages.
There are a few different types of shared ownership, with each one having its own criteria and benefits. It's a good idea to speak to a mortgage broker who can help you find the right one for your situation before applying for a scheme.
Start your journey to homeownership
All you need to do is create a free Tembo plan with us. Our smart decisioning technology will then compare your eligibility to thousands of mortgage products and budget-boosting schemes to give you a personalised recommendation in an instant.
Get started