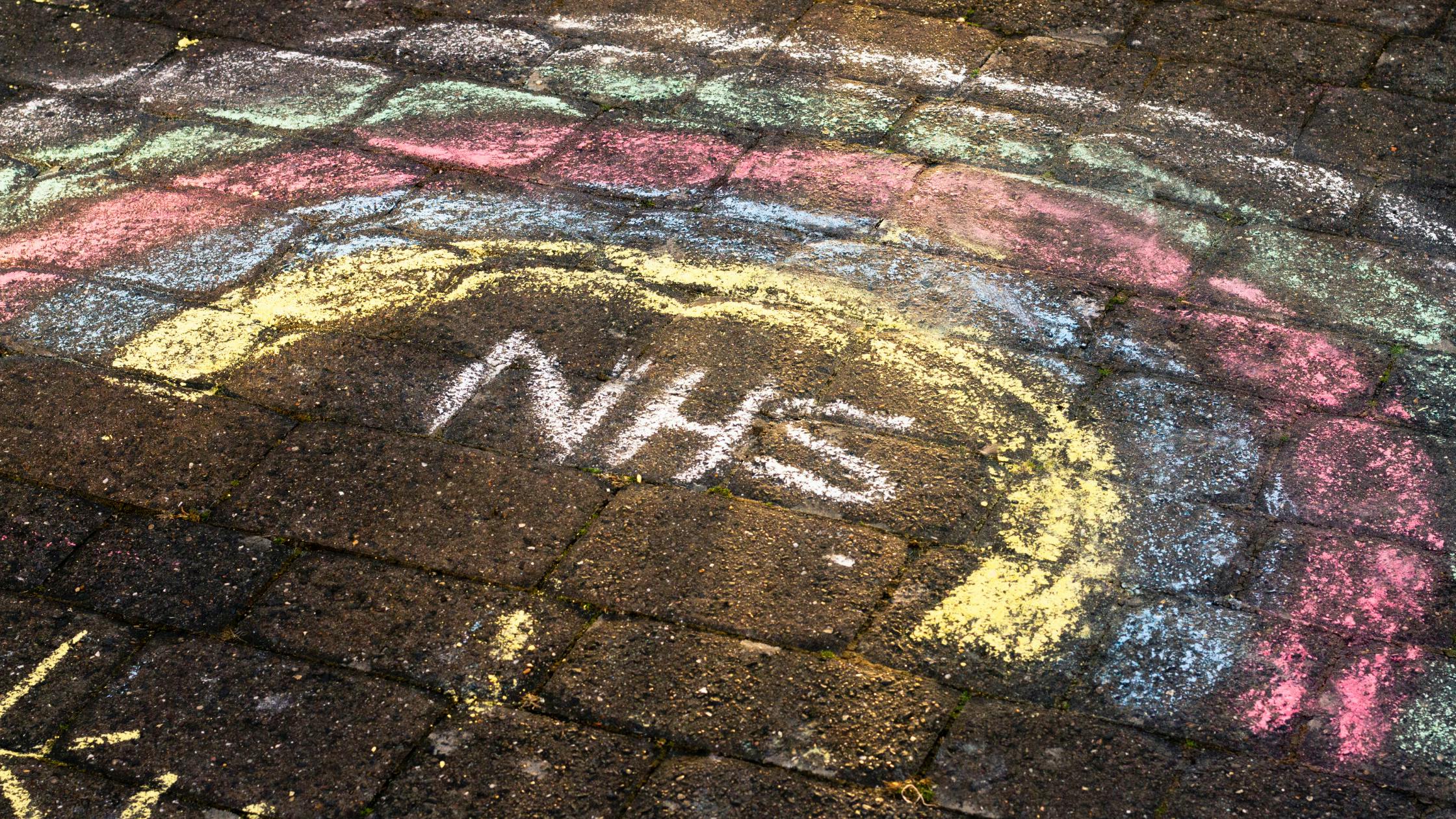 The essential guide to mortgages for NHS Key Workers
Last Updated
10 August 2023
If you're an NHS key worker, getting a mortgage could be easier than you think. You might even be able to access better mortgage deals than those in other professions. Keep reading to find out everything you need to know in our essential guide to mortgages for NHS staff.
Do NHS staff get a discount on mortgages?
Yes, NHS staff sometimes get better mortgage rates than those in other professions. This is because, as far as lenders are concerned, your job is skilled and stable, making you less likely to get into financial difficulties and default on your mortgage. 
Better interest rates aren't the only advantage of working in the NHS. You might also be able to put down a smaller deposit, particularly if you apply for a mortgage scheme aimed at NHS staff. 
Do NHS staff get special mortgages?
No, technically NHS staff don't get special mortgages. Although you might read articles that talk about 'NHS mortgages', the mortgage products offered to you might also be offered to those who don't work in the NHS. For example, NHS staff can apply for a Professional Mortgage, which allows you to borrow up to 5.5 or even 6.5 times your salary, but this type of mortgage is also open to other professionals like teachers, solicitors and police.
The key difference between NHS staff or key workers and other applicants is that lenders will consider your job security and future income potential when assessing your affordability. Usually, they'd focus on an applicant's current income. This can be particularly helpful if you're at the start of your career and have the potential to progress to more senior or better paid roles in future. 
Read more: What is a professional mortgage?
You might also like: How to get a bigger mortgage
Can NHS key workers borrow more money?
Yes, NHS key workers can sometimes borrow more money for a mortgage than other applicants. As a general rule, most lenders are willing to lend an applicant around 4.5x their salary for a mortgage, but NHS staff can sometimes be eligible for higher lending schemes that let you borrow up to 5.5x or 6.5x their salary. 
So an applicant earning £30,000 a year, for example, could typically expect to borrow around £135,000 with the standard 4.5x income multiple. If they had a house deposit of £15,000, this would give them a total budget of £150,000. 
This may be enough to buy a small home in some parts of the UK, but most first time buyers with a budget of this size will struggle to find a property that meets their needs.
With the help of mortgage schemes like 5.5x Income Mortgages or a Professional Mortgage. These schemes allow you to increase your borrowing potential by up to 5.5 or 6.5 times your income. And as an NHS key worker, you may find it easier to access one of these mortgages than if you worked in a different industry. 
However, each lender will have their own criteria that you'll need to meet to be eligible for a loan. They'll usually take your income, deposit size, credit history, and financial responsibilities into account when deciding how much to lend you. 
Read more: How much deposit do I need to buy a house?
See if you could qualify for an NHS mortgage today - for free!
When you create a free Tembo plan, we'll compare your eligibility to thousands of mortgage products including schemes open to NHS staff. At the end, you'll get a personalised recommendation of how you could get on the ladder, and how much you could boost your budget by. Plus, we offer all mortgage advice fee-free for NHS staff, saving you up to £749!
Create my Tembo plan
Although there's no such thing as an 'NHS mortgage', there are a number of mortgage products and first-time buyer schemes that you may find particularly helpful as someone who works in the NHS. 
Let's take a look at some of the best mortgage deals for NHS staff. To find out which of these schemes you're eligible for, create a free Tembo plan.
Best mortgages for NHS key workers:
1. Professional mortgage
Whether you're a doctor, nurse or paramedic, you may be eligible for a Professional Mortgage — a type of mortgage loan offered to those in 'professional' lines of work such as teachers, lawyers and accountants. 
In a nutshell, a professional mortgage lets you borrow up to 5.5 or even 6.5 times your income, meaning you could significantly boost your borrowing potential to get on the ladder sooner, afford to buy in a nicer area, or buy a larger property.
The best part is you don't need a huge deposit to be eligible. You might even be able to borrow up to 6.5x your income with a deposit of just 5%!
To be eligible, you must:
Have qualified in the last 10 years
Be registered with the appropriate UK professional body and work in a field related to your profession
Have a good credit rating
2. 5.5x Income Mortgage
Another option for NHS staff or key workers hoping to get a bigger mortgage is a 5.5x Income Mortgage. As its name suggests, you can borrow up to 5.5 times your income - but you must be a first-time buyer. You only need a 5% deposit though, so don't fret if you've been struggling to save up a house fund.
To be eligible, you must:
Earn at least £37,000 if you're buying solo
Have a joint income of £55,000 or more if you're buying with someone else
Be willing to fix your mortgage for 5 or 10 years
Be permanently employed with 12 months of employment history
Have a good credit rating
3. Guarantor mortgage
Do you have financially stable family members who'd like to help you get on the property ladder? A guarantor mortgage could be the answer. Guarantor mortgages come in all shapes and sizes, meaning your helpers don't need thousands of pounds in the bank to help you get on the ladder. 
An Income Boost, for example, is just one type of guarantor mortgage. It lets you increase your budget by adding a loved one's salary to your mortgage application, without adding them to the property itself. This has two key advantages: 
1. Lenders will have more confidence to approve your application
2. Lenders may be willing to offer you a bigger loan
If an Income Boost isn't right for you, we have plenty of other tricks up our sleeves that may help. You may be better suited to a Deposit Boost, which lets you increase your deposit size with the help of a home-owning family member. This involves releasing equity from their property and putting it towards your deposit, potentially giving you access to a better home and lower mortgage rates. 
Another alternative is a Deposit Loan. Like a Deposit Boost, your family member will contribute towards your house deposit (or provide you with the full down payment) but instead of the money being a gift, you'll share some of your property's equity with them. 
If your family member has money in savings, they could also use this money to help you get on the property ladder without gifting it to you in the traditional sense. 
A Savings as Security mortgage involves moving your helper's savings into an interest-paying account held by the lender. If you keep up with your mortgage payments, your family member will get their money back (plus any accrued interest) after a set period of time, usually between 3 to 5 years.
4. Shared ownership
A Shared ownership scheme helps you build equity in a property that's out of your price range by letting you buy a percentage of it and pay rent on the rest. Shared ownership can be more affordable than buying a home via the traditional route. Instead of saving 5% or 10% of the full property's value, you'll only need to save a percentage of the share that you buy. 
There are lots of different shared ownership schemes to choose from, meaning there's something to suit lots of different budgets, goals and circumstances. Some shared ownership schemes are even Sharia-compliant, making them an alternative to Islamic mortgages.
No matter which shared ownership scheme you choose, you can usually 'staircase' your way to full ownership by gradually purchasing more shares of the property.
If you're struggling to find the right shared ownership scheme for you or you're wondering if you're eligible for a traditional mortgage, speak to a mortgage broker today.
Our customers boost their budget by £82,000 on average
At Tembo, we are specialists in affordability-boosting schemes. Create your personalised Tembo plan to see how much you could boost your buying budget by, and what rates you could be offered.
Get started