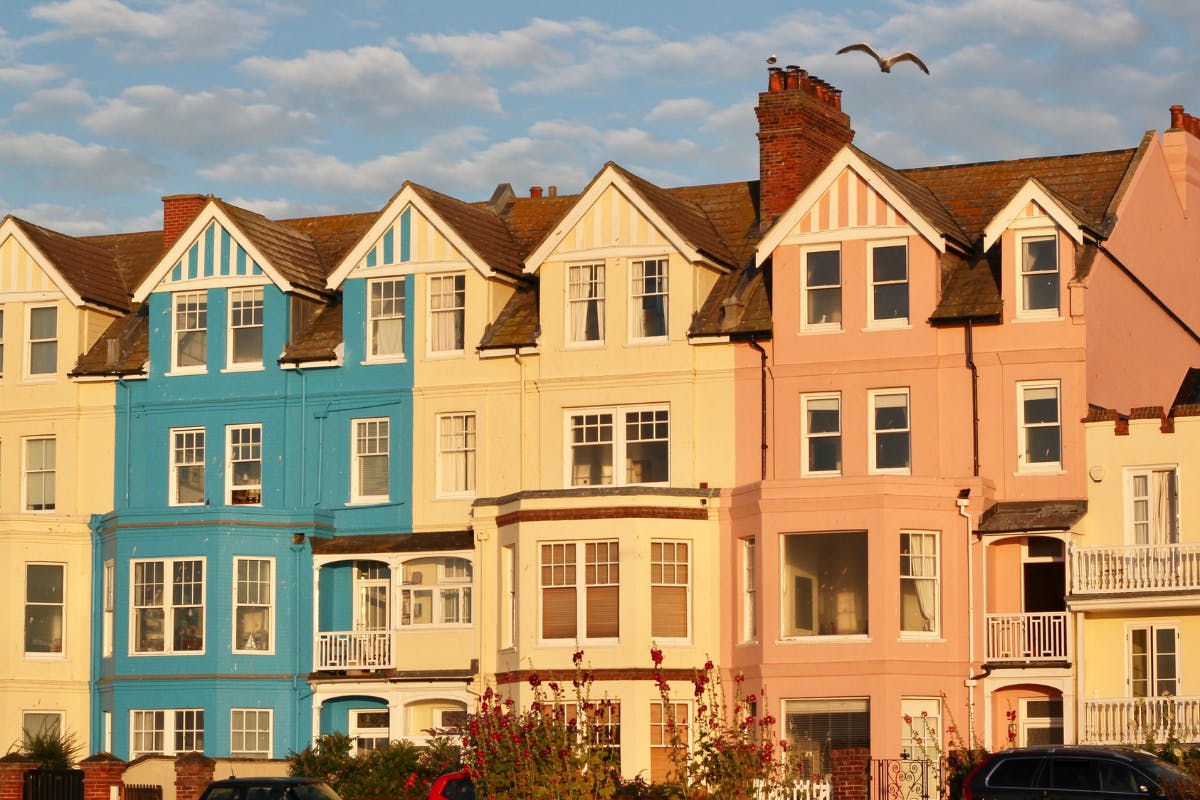 Are Mortgage Lenders Changing Their Affordability Requirements?
Last Updated
9 February 2023
Are mortgage lenders tightening their affordability criteria? What does this mean for first-time buyers? How to navigate complicated mortgage lender requirements
Why are banks tightening lending standards for mortgages?
Each bank or building society has its own affordability criteria which it uses to determine whether or not to give an applicant a mortgage. Many lenders are being choosier now than they were before the pandemic and cost of living crisis. Some are turning borrowers down for minor issues such as one missed bill payment or disputed parking tickets.
A survey of 7,000 adults by specialist lender Together found that a quarter of borrowers with a household income between £70,000 and £150,000 were rejected for a mortgage in 2022, because of a thin or impaired credit history. 
It all comes down to risk. When a lender gives someone a loan, they want to be sure that they'll get their money back. Unfortunately, this means that some borrowers struggle to access the mortgages they need, even though they have every intention of paying the money back. 
Do any mortgage lenders offer higher borrowing limits?
Usually, lenders will determine how much to lend an applicant by multiplying their income by 4 or 5. Some lenders are more flexible, lending 5.5 times or even 6 times the applicant's income.
Using a mortgage broker can help you navigate the complicated world of mortgage lender requirements. They'll identify the flexible lenders who'll be most likely to give you a larger mortgage, while steering you away from lenders who are more cautious. If you want to get a glimpse into how you could increase your budget, read our guide on enhanced borrowing here. 
With many lenders reducing their borrowing limits, it's never been more important to have a mortgage expert on your side. 
Which banks are tightening lending standards for mortgages?
Let's take a look at which banks and building societies are tightening their mortgage lender criteria and how this will affect the mortgages available. Note that this list is not exhaustive. 
TSB
TSB has introduced tighter lending restrictions on new build properties. It temporarily paused 90% LTV lending for new build buyers, restricting the maximum loan amount to 85% LTV.
The bank has also reduced the amount it's willing to lend to self-employed borrowers from 5 times their income to 4.49 times their income.
HSBC
HSBC now requires those who apply for a mortgage at 4.75 x their income to earn at least £50,000 a year. 
Nationwide
Nationwide has increased the minimum salary required for its 'Helping Hand' mortgages, which offer a loan of up to 5.5x the borrower's income. Meanwhile, single applicants need to earn £37,000 while couples need to earn at least £55,000. 
We've helped over 20,000 happy homebuyers
Thousands of first-time buyers and movers have used Tembo to discover how they could buy their dream home. By creating a free Tembo plan, we can find a solution for you in an instant. Let's make home happen.
Get started
What documents do mortgage lenders require?
When you apply for a mortgage, lenders will have a list of required documents that you must provide as part of your application. These may include:
Proof of ID
Passport or driving licence
Recent utility bill 
Council tax bill
Bank and credit card statements
Proof of income
Payslips 
P60
Self-assessed tax returns if you're self-employed.
An accountant's certificate if you're self-employed.
Letter from local authority if you're a foster parent.
Letters from the Department of Work and Pensions if you need proof of state pensions and benefits
Pension payslip if you need evidence of a private pension or annuity
Proof of expenses
Bank statements, whether you're employed or self-employed
How many months of bank statements do mortgage lenders require?
Many lenders will assess your expenses before deciding whether to approve your application. They'll look at how much you spend each month and make a note of anything they believe could impact your ability to repay your mortgage.
The number of bank statements you'll need will vary depending on the lender and their criteria. Some are happy seeing statements from the last 3 months. Other lenders will want to see 6 months of bank statements or more. 
Top Tip
Tightening your spending in the lead up to your application could make it easier for you to get the loan you want, especially when lenders are being fussier than usual. 
Think of the 3-6 months before applying for your mortgage as an opportunity to give your budget a spring cleaning. Look for expenses to remove from your budget and try to keep your statements as tidy as possible. 
How can I increase the amount I can borrow?
Mortgage lender requirements can be complicated, but there's no need to worry. Get in touch with the team at Tembo to weigh up your options and find out how much you can borrow. We may explore some alternative ways to buy a home, such as guarantor mortgages, shared ownership and equity loans.
An Income Boost is another option. It's our version of a joint borrower sole proprietor mortgage and involves adding a family member's income to your mortgage application to boost your borrowing potential. 
This can be ideal if you're buying a house as a single person, but you can use it even if you're buying a home with your partner. You, your partner and your 'booster' will be named on the mortgage, but only you and your partner will be named on the property itself.
How does an Income Boost work?
Increasing your mortgage deposit can help you borrow more money too, but we know that's easier said than done. If your mum or dad wants to help you buy a home but they're unable to give you cash from their savings, they could release equity from their home instead. 
We call this a Deposit boost and it can be a great way of passing wealth down through the generations so that millennials and gen z can get on the property ladder. 
How does a Deposit Boost work?
What risks are there with borrowing more for a mortgage?
Taking out a bigger mortgage can allow you to buy a home you really want, rather than settling for one that'll do for now.
If you buy a home that you're happy to live in for 5, 10 or even 20 years, this can be more cost effective than moving house every time you need more space. 
When you were at school your parents might have bought you a uniform slightly bigger than you needed because they knew you'd 'grow into' it quite quickly. Some people do the same with houses, buying one with an extra bedroom or two so that it'll suit their changing needs in future. 
However, borrowing more for a mortgage can be risky, especially if you're overstretching yourself. Failure to keep up with your mortgage payments could result in your home being repossessed by the lender. So it's important that you only borrow what you can afford to pay back.
The bigger the mortgage you take out, the more interest you'll pay overall. This can make homeownership more expensive than it would be if you were to take out a smaller mortgage. 
If you're not sure what to do, please don't hesitate to say hello. Our mortgage brokers have seen it all. They know how to navigate mortgage lender restrictions and help first-time buyers and home movers alike to buy their dream homes. 
If you'd like to get an idea how much you can borrow without talking to a human just yet, have a play with our mortgage calculator or request a mortgage in principle. It takes minutes to complete and it won't affect your credit rating! Hope to hear from you soon.
Data in this article is accurate at the time of publication, 9th February 2023.
Find out what schemes could help you boost your budget
Our smart tech will find all the innovative buying schemes whose criteria you meet. Plus, you can see exactly how much you could afford with each one - you might be surprised by how much your budget could be boosted! Create a Tembo plan to get started.
Create a free plan