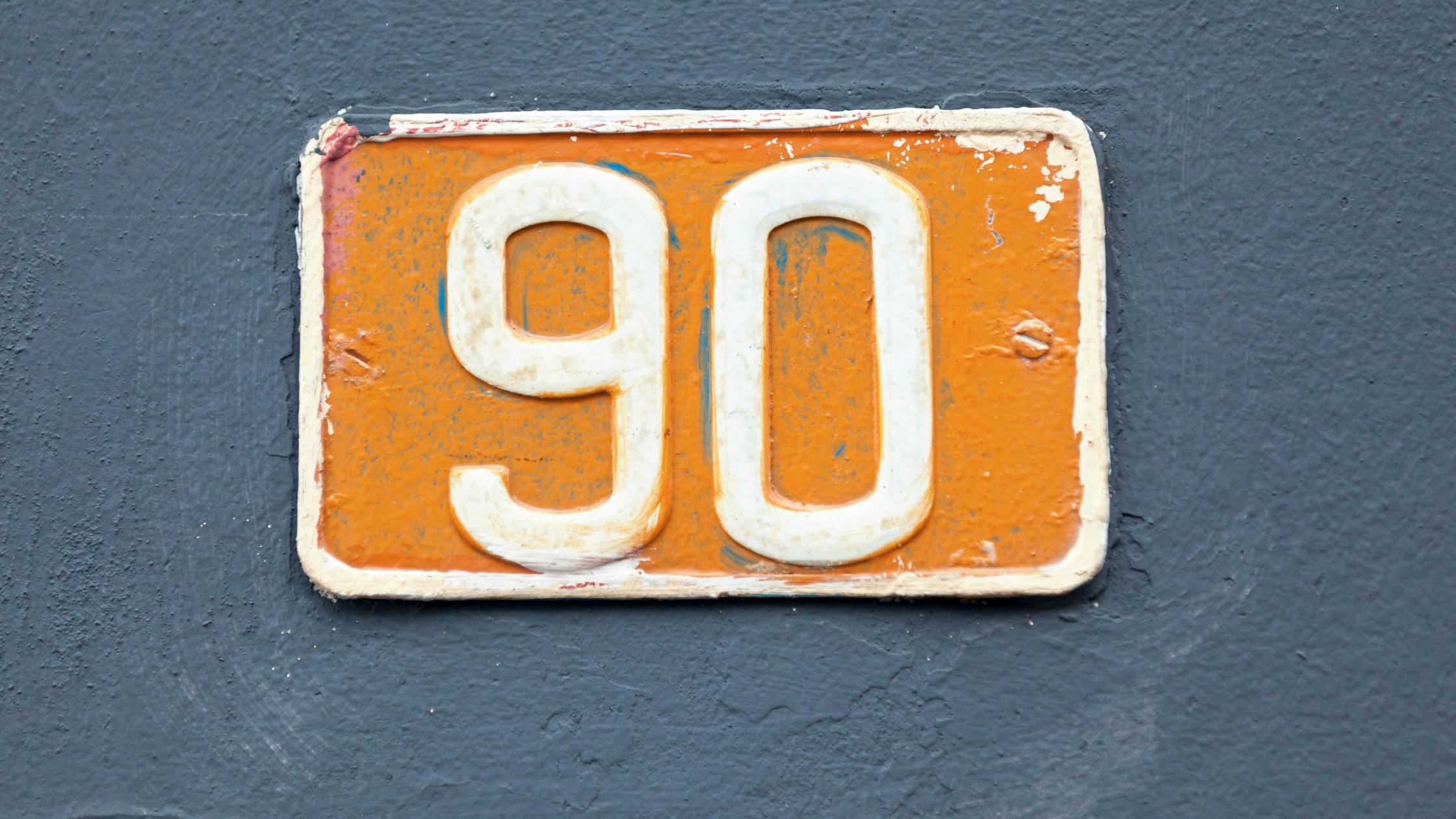 What are 90 mortgages and can I get one?
Last Updated
1 November 2023
If you've saved up a small house fund and begun to research mortgages, you might have heard people talk about 90% mortgages. But what are they, and are they a good idea? We've answered all your burning questions about 90% mortgages in this guide.
What are 90 mortgages?
A 90% mortgage, also called a 90% LTV mortgage (loan-to-value), is a mortgage loan equivalent to 90% of the full purchase price of a property. You'll need to put down at least 10% of the property price as a down payment, then borrow the rest of the money from your lender. Together, the mortgage loan and your deposit will make up 100% of the final purchase price.
Are 90 mortgages available?
There are a variety of mortgage lenders who offer 90% mortgages, both for their standard mortgage products and specialist schemes designed specifically for first-time buyers or other groups like doctors, nurses or teachers. Whether you can get a 90% mortgage depends on if you meet a lender's eligibility criteria, you'll also need to pass their affordability and credit score checks.
See today's best 90% mortgage rates
Use our comparison tool below or create a free Tembo plan for a personalised recommendation.
Can I get a 90 mortgage?
You may be eligible for a 90% mortgage, whether you'll be accepted by a lender or not depends on your eligibility for their specific mortgage products, and whether you pass their affordability and credit checks. If you have adverse credit, are self-employed or a sole trader, or are purchasing a new build property you might have to put down a deposit that is more than 10% of the full purchase price.
An expert mortgage broker like Tembo can help you work out what 90% mortgages you could be eligible for, as well as all the ways you could boost your buying budget. Get started today.
Can first time buyers get 90% mortgages?
Yes, first time buyers can get 90% mortgages, as long as they meet the lender's eligibility criteria and pass the affordability and credit checks. Working with an experienced mortgage broker can help ensure you only apply for a mortgage with a lender who is likely to accept your application.
You might like: Best mortgages for first-time buyers
Is a 90 mortgage better than 95?
Lenders attached different mortgage interest rates to different LTV brackets. This means that 90% mortgages will often have lower interest rates than those attached to 95% mortgages. The lower your mortgage interest rate, the less interest you pay each month, reducing your monthly costs. So 90% mortgages are often less expensive than 95% LTV mortgages, which can make them a better option.
You might like: What are the best 95% mortgages?
Who offers 90% LTV mortgages?
There are a range of high street lenders as well as specialist mortgage providers who offer 90% LTV mortgages. However, each lender has their own eligibility criteria and affordability checks. This means that while one lender could accept your application, another may reject it. By working with a specialist mortgage broker, you can ensure you only apply for a 90% mortgage which you are likely to be accepted for. 
Is a 90% mortgage a good idea?
If you are struggling to save up a large deposit, or want to upsize to a larger property, a 90% mortgage can be a good idea if you want to buy soon. They are seen as less risky than 95% mortgages because you will borrow less from a lender to afford the home, and hold more equity in the property. However, it's always best to put down as big a house deposit as possible, as this will help you access lower mortgage interest rates and reduce the risk of you ending up with negative equity if house prices go down.
If you're struggling to save up enough money for a house deposit, there are ways to boost your down payment through family help. For example, a loved one could unlock money from their home through a Deposit Boost to top up your house fund. Or they could deposit cash savings equivalent to 10% of the property value into a special savings account for a set number of years. This allows you to buy without having to put down any deposit yourself, or supplement your own down payment. 
If you haven't got family who can support your home purchase, don't lose hope. There are ways to boost your buying power, even without hep from loved ones. For example, you could consider shared ownership, look to buy with friends or use a private equity loan. If you are in the armed forces, you could borrow up to 50% of your annual salary through the Forces Help to Buy scheme.
At Tembo, we specialise in affordability-boosting schemes that help buyers increase their buying budget so they could buy sooner. Create a free plan with us today to see all the ways you could get on the ladder.
Read more: What is a good mortgage interest rate?
Am I eligible for a 90% mortgage?
There are thousands of mortgages on the market and it can be confusing to know which product you qualify for, or which lender to apply for. Discover if you're eligible for a 90% mortgage and what you could be offered by creating a free Tembo plan today.
Get started